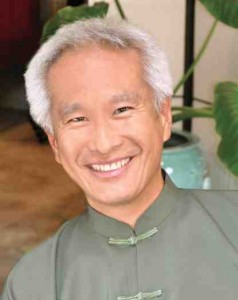 Daoshing Ni, D.O.M., L.Ac., Ph.D, Dipl.C.H., holds a doctorate in Oriental Medicine and is co-founder of Tao of Wellness, Inc., a Traditional Chinese Medical practice in Santa Monica, CA., where he specializes in reproductive and gynecological medicine. Well known and respected in his field, Dr. Dao has recently been featured on NBC's The Today Show, Conceive Magazine, Conceive On-Air and has been featured on such TV shows as Women to Women, Donny & Marie Show, Hour Magazine and Home Show, and is a recipient of an award for outstanding health professionals.
He is a member of the American Society for Reproductive Medicine, Pacific Coast Reproductive Society, and the American Association of Oriental Medicine. He is also a co-founder and former President of the Yo San University of Traditional Chinese Medicine.
Dr. Dao has recently co-authored The Tao of Fertility: A Healing Chinese Medicine Program to Prepare the Body, Mind, and Spirit for New Life. (Collins 2008) and the recipient of the American Fertility Association's Dr. Joyce Vargyas Visionary Award in 2009.