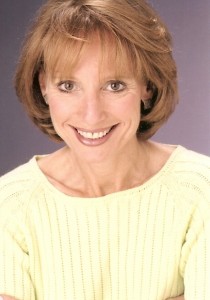 Diana Lynn Barnes Psy.D is an internationally recognized expert on the assessment and treatment of perinatal mood disorders. A past president of Postpartum Support International, she currently sits on the President's Advisory Council for that organization. She is also a member of the Los Angeles Perinatal Task Force.
A frequently interviewed consultant to the media as well as a trainer and presenter on all facets of perinatal depression, Dr. Barnes is the author of The Journey to Parenthood: Myths, Reality and What Really Matters." She has also written a training manual for clinicians and childbirth educators – Transition to Parenthood- A course for expectant parents . She was a contributing writer to the updated guidelines for the Perinatal Advisory Council of Los Angeles County, in which she wrote a section on "The appropriate guidelines for assessment and treatment of perinatal mood disorders." Dr. Barnes recently completed three home study courses on various facets of perinatal mood disorders for Western Schools in Boston.
In addition to clinical practice that focuses on women's mental health around pregnancy and birth, Dr. Barnes is a nationally known forensic expert in women's reproductive mental health and regularly consults with defense counsel on cases of infanticide, pregnancy denial, neonaticide and child abuse. Diana Lynn Barnes is a fellow of the American Psychotherapy Association and a clinical member of the American Association of Marriage and Family therapists and the California Association of Marriage and Family Therapists. Dr. Barnes is the 2007 recipient of the Jane Honikman award for her outstanding contributions to the field of child-bearing illness and maternal mental health and the 2009 recipient of the Welcome Back Lifetime Achievement Award presented by Eli Lilly.