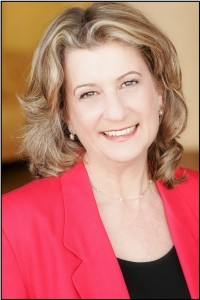 Rebecca Z. Sokol, M.D., M.P.H. is an internationally recognized expert in the field of male reproduction and fertility. She is Professor of Obstetrics and Gynecology and Medicine at the Keck School of Medicine of the University of Southern California. Dr. Sokol is an Internist/Endocrinologist with advanced training in the field of Andrology.
Dr. Sokol has an active clinical practice which is focused on the diagnosis and treatment of male infertility and disorders of testosterone production. She has been recognized by her peers as an outstanding clinician with numerous awards including selection as one of "The Best Doctors in America" continuously since 1996.
The NIH has supported Dr. Sokol's research for 30 years and she has received many prizes recognizing her research contributions. She is the author of numerous scientific articles and textbook chapters and is a frequent invited speaker both nationally and internationally.
Education:
BA in Human Biology and English from Pitzer College, member of the Claremont Colleges M.D. and M.P.H. from the Keck School of Medicine from the University of Southern California
Specialty training in Internal Medicine at the Cedars-Sinai (U.C.L.A.) Medical Center and Fellowship training in Endocrinology and Metabolism at the Harbor-U.C.L.A. Medical Center  
Research Interests:
Causes, including genetics and epigenetics, of male reproductive disorders Diagnosis of and treatment of male infertility
Impact of drugs and chemicals on fertility
Treatment of testosterone deficiency
The role that the media can play in teaching health messages to the public ((M.P.H. Thesis)  
Positions of Leadership in Academic Societies:
Executive Board, American Society of Andrology President, Pacific Coast Reproductive Society
President, Society for Male Reproduction and Urology
Executive Board, American Society of Reproductive Medicine
Editorial Board, Journal of Andrology
Editorial Advisory Board, Fertility and Sterility  
Advisory Positions:
NIH, NIEHS, NIOSH,CDC Honors and Awards, Publications and Lectureships can be viewed at
www.RebeccaSokol.com