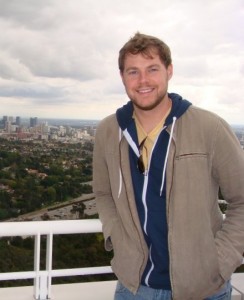 Art O'Leary – Assistant Editor
Art O'Leary began his career in Chicago, IL working with the talented and decorated editors at Whitehouse Post. At this world renowned company, he learned the basics of non-linear editing on many prestigious ad campaigns including Cadillac, Altoids, and Pedigree. Many of these ads were featured during Super Bowl XXXIX (2006) and XL (2007).
After graduating from De Paul University, in 2007, O'Leary moved to Los Angeles. He quickly moved through the ranks and focused his efforts towards television picture editing. Some of his notable credits are CBS's "Ghost Whisperer," and "The Dr. Phil Show," ABC's "Skating with the Stars", Food Network's "Iron Chef America" and "The Next Iron Chef," as well as the Emmy Winning HBO documentary "The Alzheimer's Project."
O'Leary currently resides in Beverly Hills where he and his wife are expecting their first born – it's a girl!