Jonathan Sheldon – Producer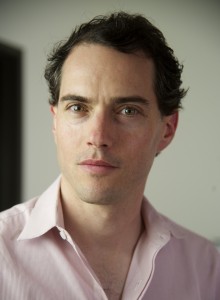 Jonathan Sheldon has worked professionally in Hollywood for the past 15 years in both film and music. Sheldon has written and recorded for MCA Records, Universal Music, and Windswept/Pacific, and has produced a slate of films with acclaimed filmmakers the Polish Brothers that star top-tier talent such as Billy Bob Thornton, Tea Leoni, Ed Helms, Virginia Madsen, James Woods, Nick Nolte.
In the early 2000s, Sheldon became the Head of Development for Mark and Michael Polish's shingle Prohibition Pictures. He spent many years learning film development from the ground-up, from financing, screenplay structure and cast attachments, to physical production and coordinating post-production. During this period, Sheldon associate produced the lauded films Northfork, and The Astronaut Farmer.
Sheldon also co-authored with the Polish Brothers an influential how-to book published by Harcourt/Brace called The Declaration of Independent Filmmkaing: An Insider's Guide to Making Movies Outside of Hollywood.
In the recent past, Sheldon produced the Polish Brothers' films The Smell of Success which stars Billy Bob Thornton and Tea Leoni, and the highly anticipated ensemble comedy Stay Cool.
Sheldon is currently producing the documentary "My Future Baby:  Breakthroughs in Modern Fertility".  Official site:  "www.myfuturebaby.com", Watch the Trailer.