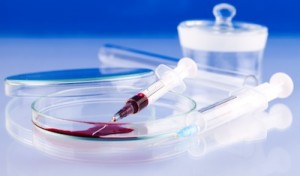 Federal regulators have sent a warning letter to a Chicago fertility doctor, citing his clinic's failure to meet standards for screening egg donors for sexually transmitted diseases.
The U.S. Food and Drug Administration's letter to Dr. Martin Balin was posted on the agency's website Tuesday night. FDA spokeswoman Lisa Misevicz said nobody got sick, but the FDA's goal is to "prevent anyone from becoming sick in the future."
The letter followed an FDA inspection of Balin's north Chicago office from June 20 through Aug. 17 during which an investigator found "significant deviations" from required screenings for egg donors.
The FDA routinely inspects clinics that deal with human tissue, including donated eggs, which can be used to help infertile couples conceive. Women generally are paid to provide eggs, which are retrieved and fertilized. The resulting embryos are implanted in the recipient's uterus. Read full article.