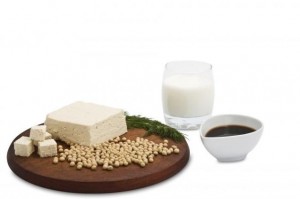 Soy-based products were found to have little impact on menopausal symptoms in a new study, contrary to long-held beliefs.
 The results of a new study derail the widely held notion that eating soy-based products like tofu and soy milk can help reduce menopausal symptoms such as hot flashes and night sweats.
It was a hypothesis based on the fact that, overall, women of Asian ancestry report fewer menopausal symptoms than women of European background, scientists say.
With the onset of menopause, women's hormone levels drop precipitously. Given that Asian women consume diets notably high in soy products —  which also happen to be rich in plant-based estrogen — scientists had long hypothesized that it was their dietary intake of estrogen that helped make up for the shortfall and ease menopausal symptoms. Read full article.